Sewing workshop
This is one of our workshops, the sewing workshop.
Part of the production process are finished here: sewing, heated tape, clean and check the finished goods, pack the ready goods.
You can see outer appearance of the building, there are many slogans, showing about safety production, social responsibility , etc.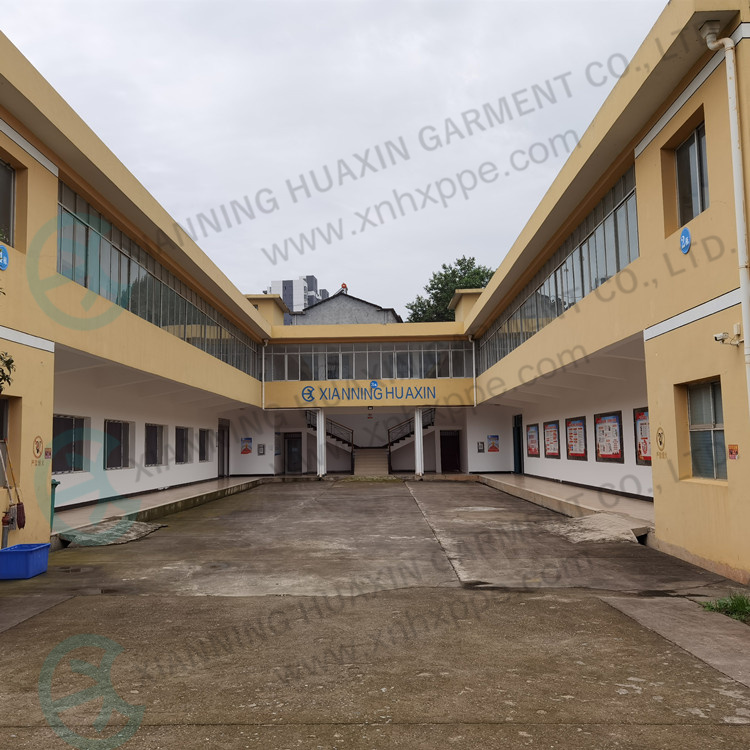 Now it is the first step of entering the workshop. you change your shoes and wear caps here.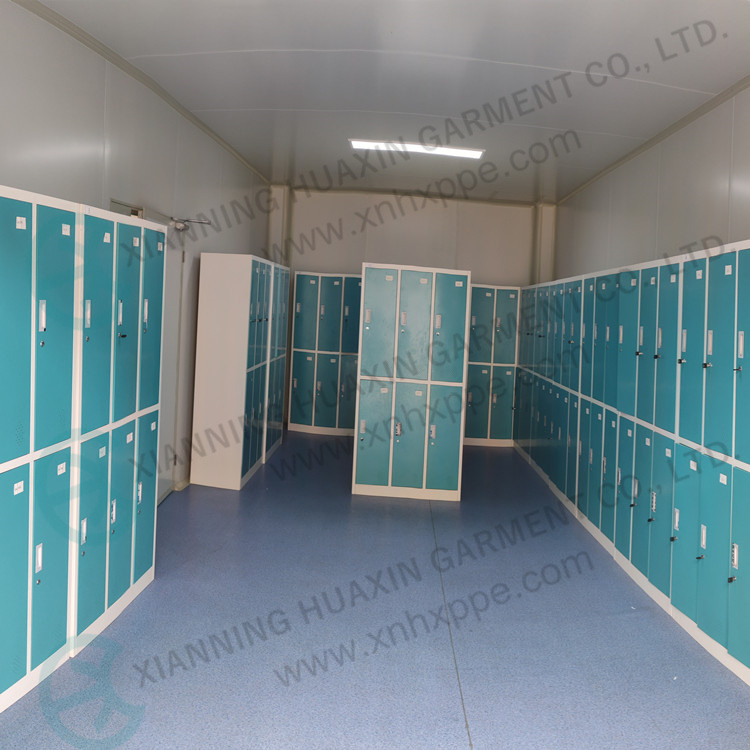 Second, you should change your coat here.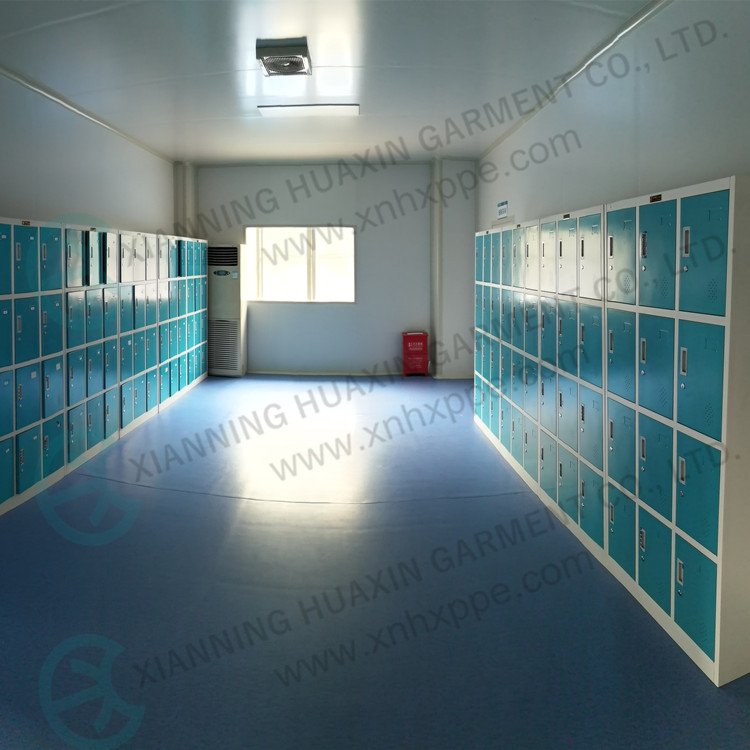 Then came into the workshop, you can see the producion line of each process, fire fighting apparatus, production equipments, and on the wall, there are warnings of safety production, job responsibilities, working and management procedure, etc.